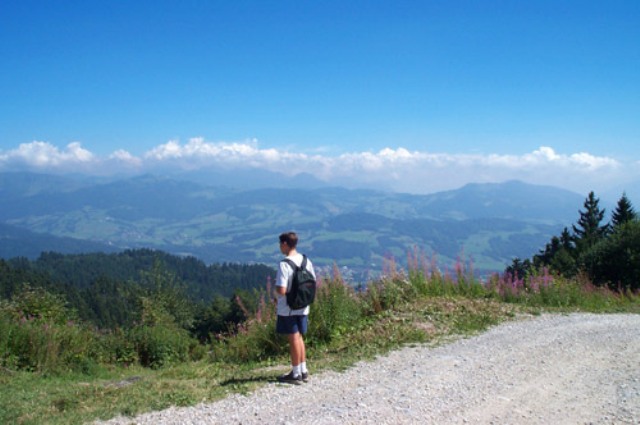 That time nothing made me happier than an e-mail from him with an account of exactly what he has been upto and how much he misses me. I haven't exchanged such frequent and long e-mails ever again in my life despite the internet being so much more accessible now. Those were the days when one had to pay 30 bucks for an hour of surfing the net but I'd check my mail without fail just to receive one of his long, chirpy, intense yet sunshiny e-mails. I remember his gruffy voice and how everytime he called Dad would think a really old guy is calling me up when in reality it was a 17 year old calling a looney 18 year old and trying to put some sense into her head while she swayed to and fro from sanity to insanity. I remember his obsession with the guitar and he idolised Joe Satriani. I loved, I loved talking to him and the feeling was mutual and no this isn't any love story or anything even remotely close to that. Just an episode I was reminded off today after years cos I dreamt of him last night. In hindsight I feel we could have been really good friends if not for the stupidities of youth and the quirks and eccentricities that come along with it.
By the end of it he vanished just as suddenly as he had made an appearance and the melodramatic me deleted those lovely e-mails he sent me in a fit on anger. I want those e-mails back, I really do. Infact I tried retrieving them a couple of years back but to no avail cos technology has its limitations too since the account shut down 7 years back. We never got in touch again except for an odd e-mail I sent him and he replied back saying he had been thinking about me but again that was that. Sometimes I did wonder how he was, how was law school coming along for him because one did not have social networking sites in the earlier part of this decade. But since he had hurt my already damaged ego I would have never made an effort to renew our association. Apparently he'd come down to my college once for some moot court and asked about me but my luck I was back home then. I was excited just knowing so he does remember me.
Finally when I did bump into him I completely looked through him as he stared at me. It was the High Court in Delhi a year and a half back as I was chatting with S and we walked past by each other and he looked at me while I put on a fabulous act of not recognising him and continued my conversation with S. I knew it was him the instant I saw him but I wanted to have the upper hand for once and thus the elaborate act. I got some perverse pleasure out of it as he almost had that surprised expression on his face. He never came forward to say Hi to me but I know he kept looking back.
I believe he still plays the guitar like a dream and still is quite the dreamer he use to be at 17. I heard he lost his father almost 2 years back and that was one time when I wanted to say something but there was nothing to say. I have no idea why you were in my dreams last night but when I got up this morning I did know that I wanna say
" Hi Gruffy Voice! How are you Dude? Longtime! Hope you are doing good. Thought I'd drop in a word."
But I never shall.